Plastic Resins We Sell
Polyethylene and Polypropylene Resins
KW boasts the industry's largest capacities for blow molding, injection molding, extrusion, and blown film.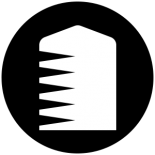 150 million+ lbs.
in silo capacity
650,000,000+ lbs.
annual processing capacity
ISO:9001-2015 registered facility with
ISO-IEC 17025:2017 accredited lab
KW OFFERS A VARIETY OF PREMIUM RESINS TO THE PACKAGING, BEAUTY AND PERSONAL CARE, HOUSEWARES, AUTOMOTIVE, PIPE, PAINT AND COATINGS, AGRICULTURE, AND SHEET INDUSTRIES.
KW Plastics and KW Plastics Recycling produce HDPE and PP resins. Our leading-edge recycling and extrusion technologies, coupled with our focus on quality, consistency, and scale, allow us to meet and exceed our clients' resin needs.
Our wide array of washing and extrusion platforms provides KW Plastics and KWR the edge in providing the right PE & PP resins for many manufacturing applications. Our legendary technical support and resin development capabilities mean you're getting a quality resin product you can rely on.
Additionally, we can provide custom resin solutions which include:
Impact Modification
Mineral Reinforcement
Color
UV Stability
UL Listing
Have questions with regard to our plastic resin prices? Please contact our SALES & MARKETING TEAM to further discuss your needs. Also, please feel free to click the links below for additional information for our CORE RESINS PORTFOLIO.
Request a Quote or Sample
We welcome the opportunity to talk with you more about your HDPE and/or PP resin demands, your application, or simply answer your questions about KW Plastics' resins. Just send us some details and a representative from our Sales Department will contact you soon.
For a complete list of resin products and Technical Data Sheets click here.
For the terms and conditions of sale click here.
---
Request a Quote today!
---